---

---
---
Dogs
The king of pets - the dog.
Many people grow up in homes that have pets, ranging from dogs to cats to snakes and lizards. Usually, as a child, your parents make the decision on what type of pet you can get. If they pick a cat, you can help pick which cat. If they say let's get a dog, you might get to help pick which dog. Now that you're an adult, however, you can pick which type of animal you want in your home. So what are the benefits and joys to owning dogs? What about dogs separate them from the rest of the common (or not so common) pets?

Dogs are amazing creatures. There is a lot of study around dogs' brains and the function and capabilities of them. Sizing up at only 1/10th of a human brain, and reaching the associative development of a human two year old, dogs aren't known for having the largest brain there is. Dogs do, however, possess capabilities no human will ever have.

One of the most notably traits of dogs is their sense of smell. Dogs have a sense of smell is 10,000 to 100,000 times great than humans! This is why many dogs are used to sniff out game during hunting. Or they can be useful for finding that last Easter egg before it rots in the yard!

Dogs have also been studied to recognize human signals. This is extremely useful when it comes to training dogs. Using separate hand signals for commands such as sit, lay down, outside and other useful tasks allows dogs to learn those signals and follow orders without getting confused about what their human wants them to do. Dogs often learn new signals best when treats are involved as a reward to the positive behavior following the signal.
---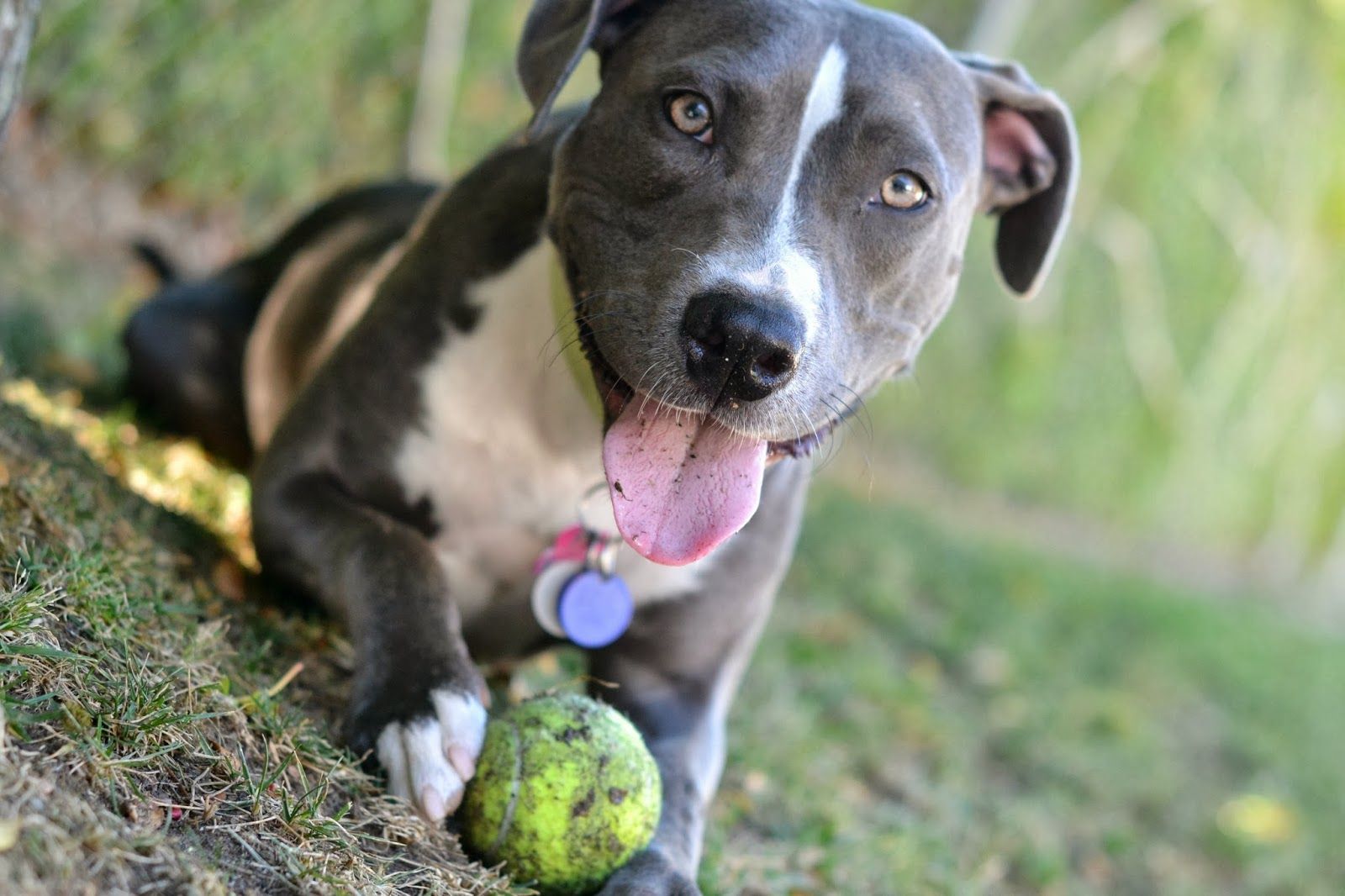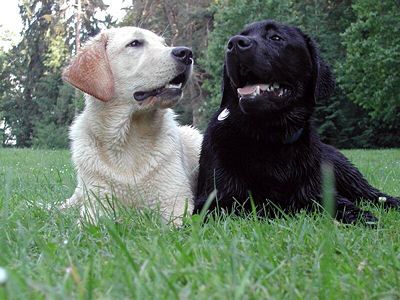 ---
The level of understanding of human language by dogs was always slightly unknown. As time goes on and scientists do more research it is being suggested that dogs may have a better understanding and capability of connecting language than we thought. Many dogs have been tested using vocabularies of 200+ words. Rico, one of the first, was a border collie who was tested by scientists. They set 8 toys up - 7 of which he was known to know the names of, the 8th was brand new. They instructed Rico to retrieve the unknown toy using its correct name, which is responded properly to. This suggests Rico was able to make the connection with marking the toy he didn't recognize with the name the scientists used. Chase, another border collie, has been trained to be able to identify over 1,022 toys by their names.

Dogs are also amazing companions. Their emotional intelligence range is compared best to that of roughly a 2 1/2 year old human, although dogs reach emotional maturity by the time they are roughly 6 months old. Dogs can experience and show emotions such as joy, anger, fear, distress, excitement, shyness and affection. Dogs can not, however, show guilt, contempt, or shame. That means you can dress them up silly for Halloween without hurting their pride! This isn't to say, however, that they don't develop past a 2 1/2 year old. Developmentally dogs are equivalent to a teenager on emotions and ability to perceive and display them.

Dogs show their emotions in many ways, and understanding these methods may be important in being an owner. If you're not ready to take on learning what body language means which emotion in your particular dog, then getting a dog for a pet may not be for you.

Dog's eyes can tell a story of their mood. If your dog's eyes are wider than normal, they may be frightened or about to be aggressive. Smaller eyes indicate they're stressed, while squinted eyes often mean they are in pain. The way a dog looks at you can also be a sign. If the dog is staring straight at you but the rest of his body appears to be relaxed, he probably trusts you. If he is staring straight at you and showing other signs of aggressiveness, you should slowly look away to show you aren't aggressive.

Dogs also use their ears to signal what they are feeling. When relaxed, the ears should lay naturally. When aggressive or threatened, dogs will pull their ears up and forward. If the dog is feeling submissive or wants to be friendly they will often lay their ears backwards on their heads.
---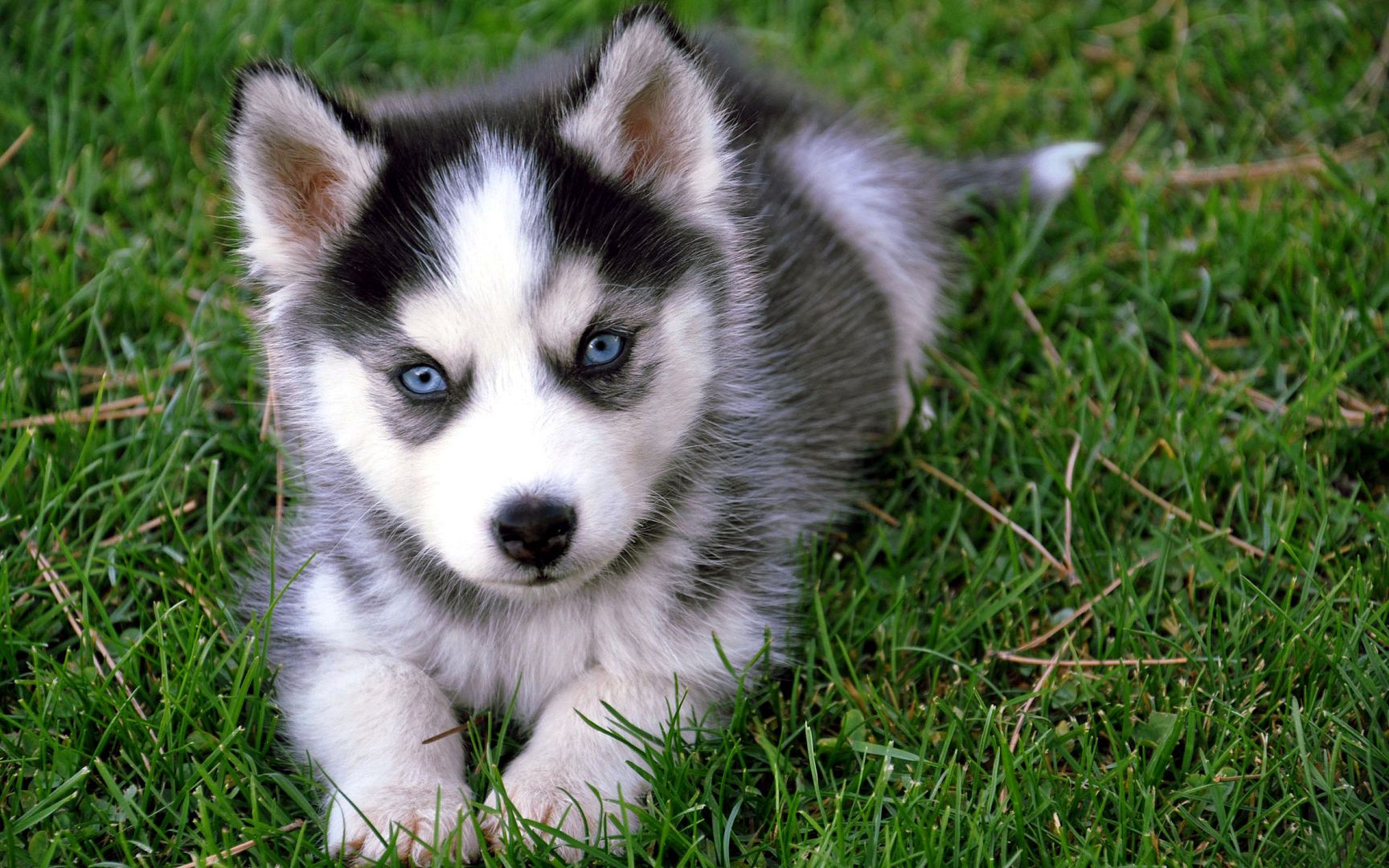 ---
Assumed to always be a sign of happiness, dogs actually wag their tails for a number of reasons. It is true that wagging can signal happiness, though. A slow wag hanging in the natural position or a quickened wag in a more upward position can show happiness or excitement, such as when you've been gone for a while. If a dog is feeling nervous, however, the tail may hang at a lower than natural angle and still wag, often quicker than a normal happy wag. If the dog is really frightened he may tuck his tail between his legs. The most commonly confused tail wag, however, is when a dog is contemplating being aggressive. Dogs may hold their tails high and stiff, but still wag them side to side, when they are feeling aggressive. It is important to note the rest of their body language when deciding if you have a happy wag or an aggressive wag!

Dogs can also read human body language and emotions radiating from our bodies to understand our emotions. They are not quite capable of knowing exactly what emotions the negative energy coming from our body means, just that we are at a weakened state. The Positive energy shows we are at a heightened state, excited even. Gentle breed dogs are used to comfort people with illnesses or going through tough times by forming an emotional bond and having something to care for. Dogs can be trained to help disabled people accomplish tasks, such as Seeing Eye dogs! Also used in police forces for sniffing out drugs and explosives, dogs are a pretty detailed animal with many purposes.

So if you're considering dogs as a pet, they can definitely be a wonderful choice. With many breeds and their complexity, they take work, but they are better equipped to understand and learn with you than most other domestic pets available.
Dogs